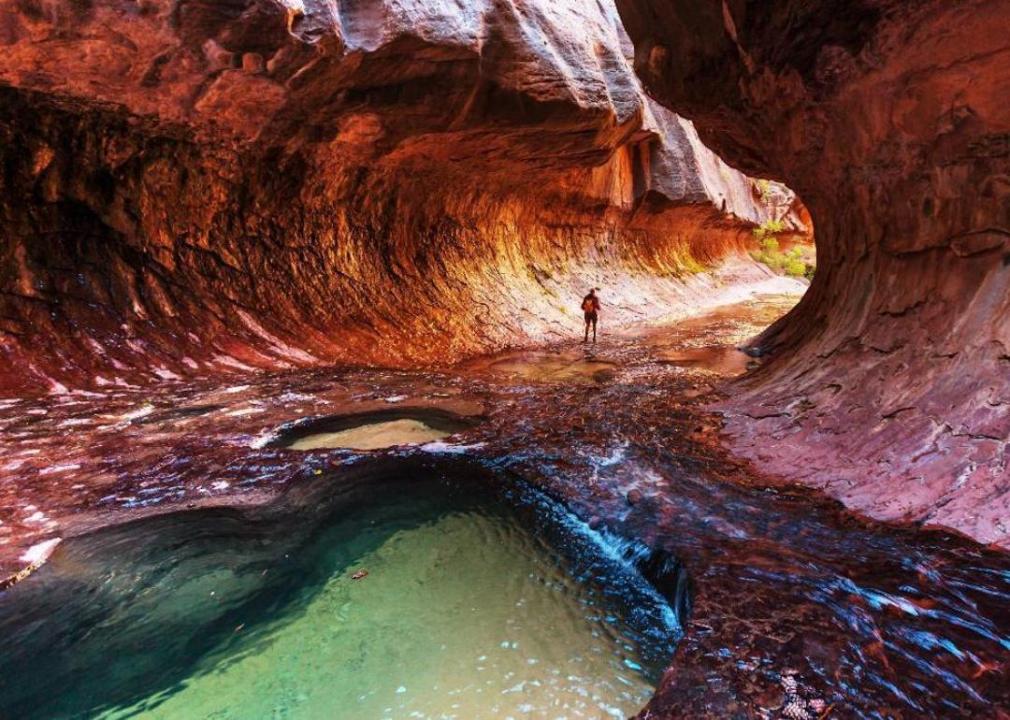 25 Extreme Travel Getaways
It's a big world out there. From towering blue mountains to yellow, sun-baked deserts and lush green forests to wide-open valleys, the Earth is a cornucopia of multi-colored and highly variable climates, temperatures, and topography. Within it, people will find tropical jungles, sand-filled beaches, and vast polar tundras. There's so much of the world to see and so many exciting experiences that it's no surprise so many travelers seek extreme destinations when planning their vacations. And with budget international airlines, home-sharing, and other innovations that are bringing down the cost of travel along with the rise of social media sharing, more people than ever are traveling abroad and seeking the great unknown.
For adventurous folks, there's a wide selection of sites to choose from. On top of wild destinations, many places also offer adrenaline-pumping activities for tourists. Beyond the standard adventure sports like skiing, mountain biking, or whitewater rafting, there's a wide range of more unique activities, including rappelling rock faces, climbing up ice-covered waterfalls, or even sleeping on the sides of sheer cliffs.
To salute some of the world's more far-flung vacation destinations and adventures, Stacker put together a list of the most extreme getaways along with activities to take part in. Some require a certain degree of skill. People who want to go heli-skiing in the Himalayas need to know how to ski first. Those who plan to ride a bike down one of the world's scariest roads need to know how to ride a bike. Still, many of the adventures included on this list are ones that anyone with courage can do.
For readers dreaming of their next adventure, check out this list of the world's 25 most extreme getaways you must add to your bucket list.
You may also like: 30 tips for traveling alone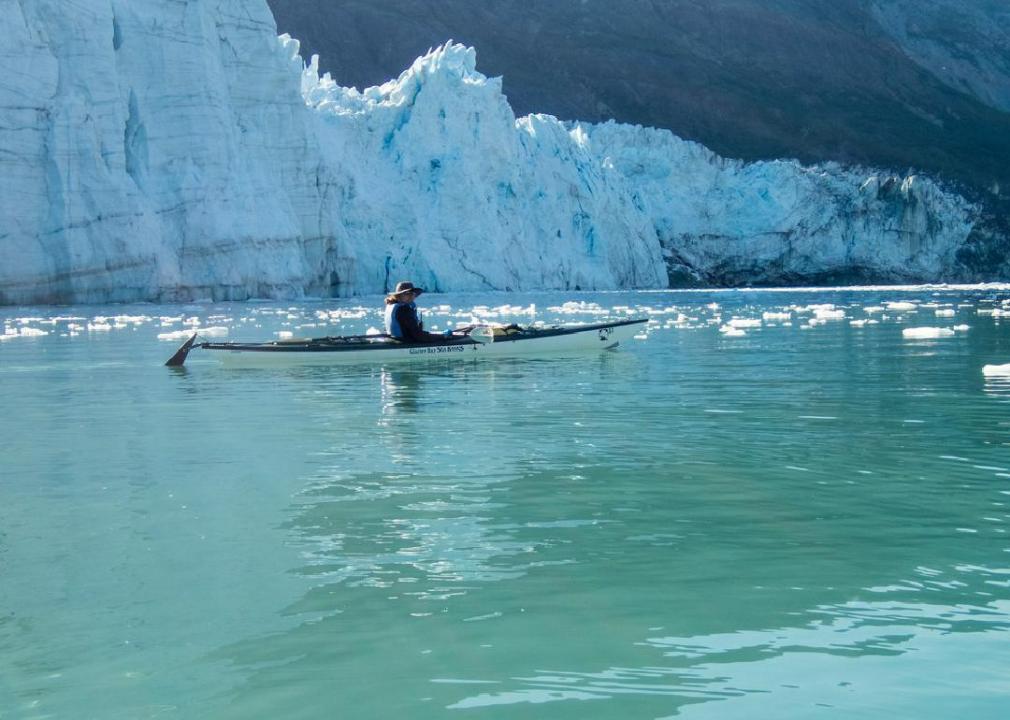 Sea Kayaking in Glacier Bay National Park, Alaska
Views from the bow of a kayak in Glacier Bay National Park and Preserve are among the most unique—and most extreme—in the world. As giant pieces of glaciers crash into the ocean with thunderous roars, travelers will see icebergs towering in the distance as loons and geese swooping down by their boats. Alaska's stunning wilderness park can be accessed independently by renting kayaks and taking one of the daily tour boats, or via cruise ship aboard one of the many tours through the area.
Hiking the Wooden Planks of Mount Huashan, China
Comprising a series of narrow wooden planks jutting out from the side of a cliff roughly 2,000 feet in the air, the Huashan Trail leading to the summit of Mount Huashan, China is one of the most extreme hiking trails in the world. The path up to Mount Huashan, which is one of China's five sacred mountains, is 7.5 miles long and rises almost 6,000 feet.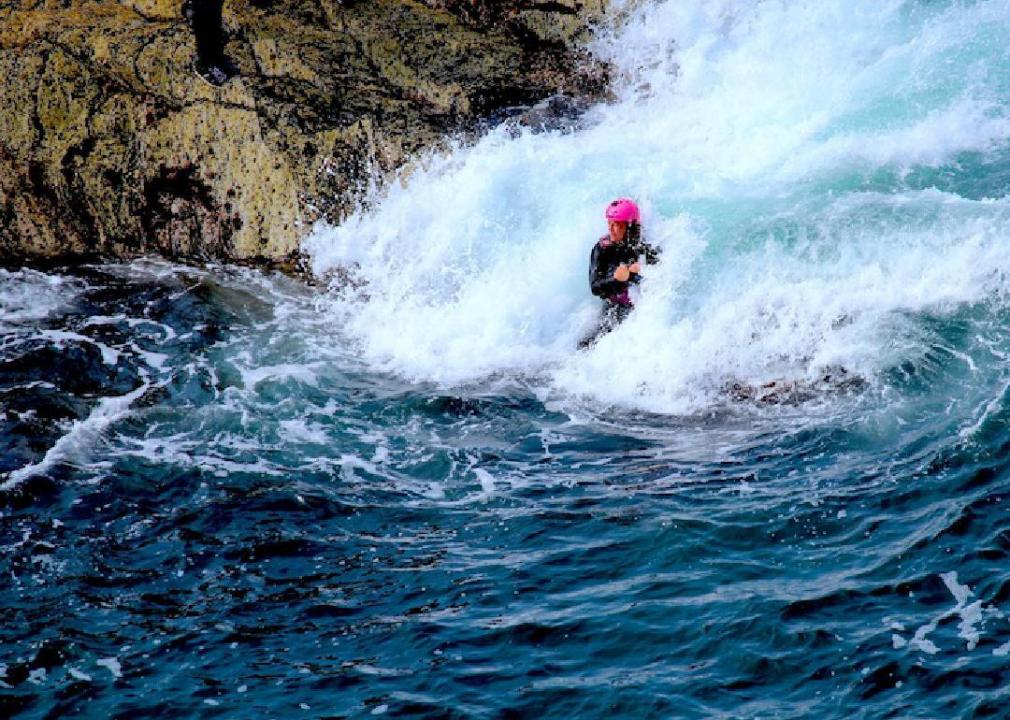 "Coasteering" in Pembrokeshire, Wales
Sometimes called "extreme rock pooling," coasteering involves scrambling along rock faces in the intertidal zone using a combination of swimming, climbing, and jumping. The activity originated from surfers in Pembrokeshire, Wales, and the region remains one of the best places in the world to do it. Travelers can also visit castles, tour theme parks, and watch whales.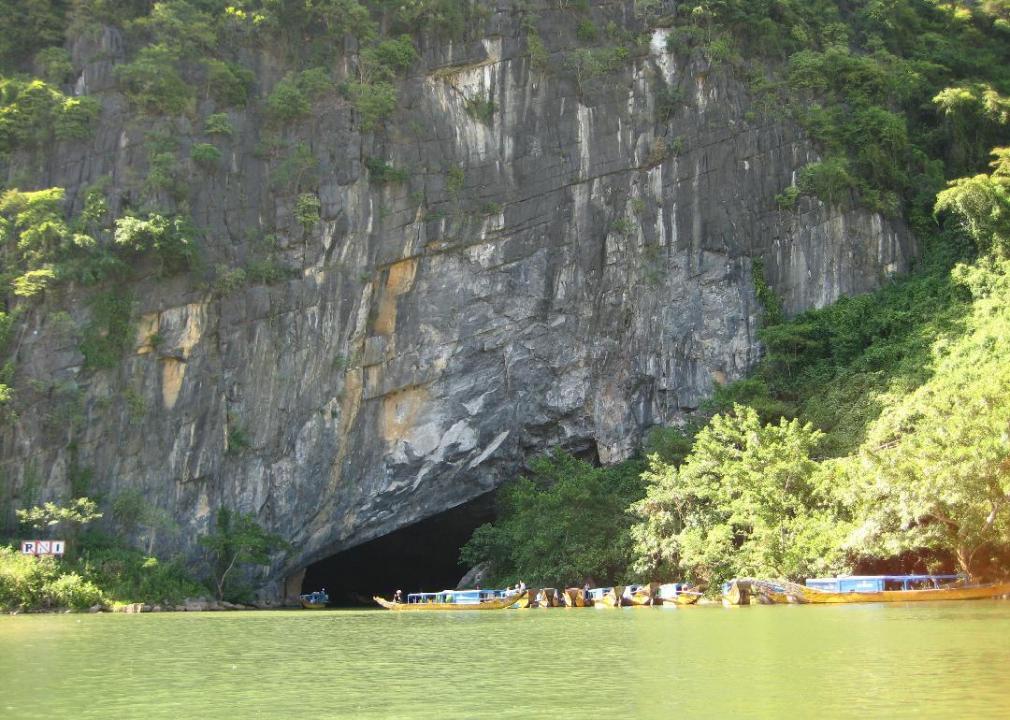 Exploring Giant Caves in Phong Nha, Vietnam
The massive and awe-inspiring Son Doong Cave, which sits inside Phong Nha-Ke Bang National Park in Vietnam, is 600 feet tall and over 3 miles long, making it the largest cave on the planet. It is so astronomically large that it generates its own climate and weather system. The park also boasts dozens of other mesmerizing caves.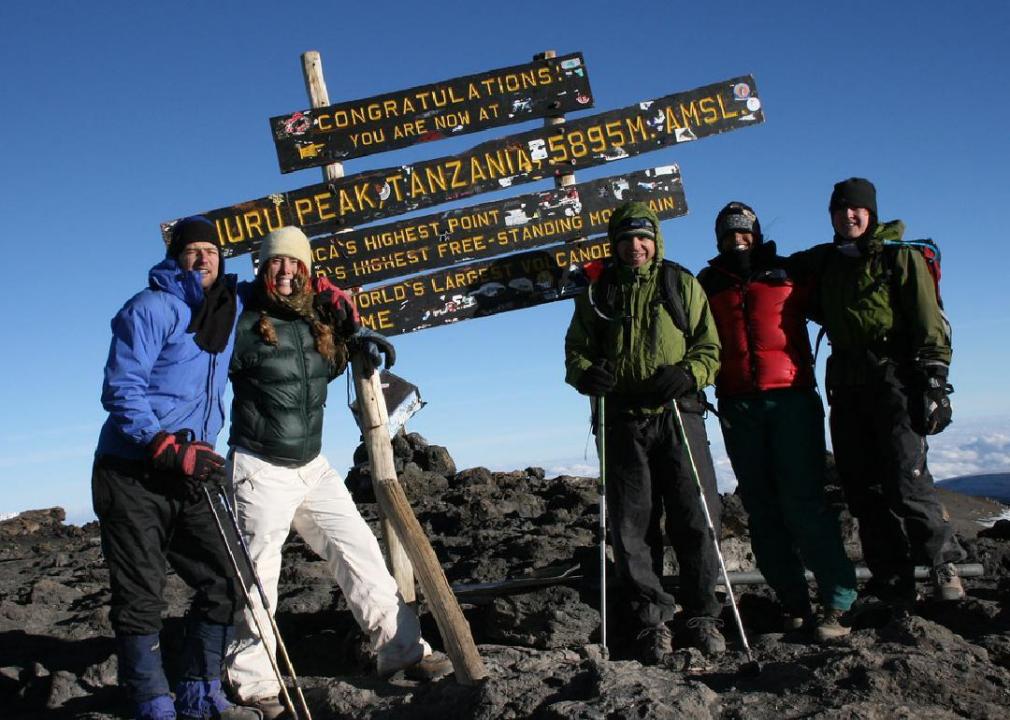 Climbing Mount Kilimanjaro in Moshi, Tanzania
If climbing the tallest free-standing mountain in the world doesn't get someone's adrenaline pumping, there's not much that will. Towering at 19,341 feet, the famous peak in Tanzania draws between 35,000 and 50,000 climbers to its base camp each year. Of those who try the climb, about 60% to 70% make it to Uhuru Peak successfully, according to Equatours guide company.
Slot Canyon Trekking in Zion National Park, Utah
Zion National Park in Utah showcases some of the world's most challenging and intensely adventurous canyoneering routes in the world. The area contains giant slot canyons and offers opportunities to hike through waist-deep channels, rappel down surging waterfalls, and swim through narrow canyons, all while negotiating rocks, logs, and other obstacles. Amid all of that, travelers will soak up the breathtaking scenery.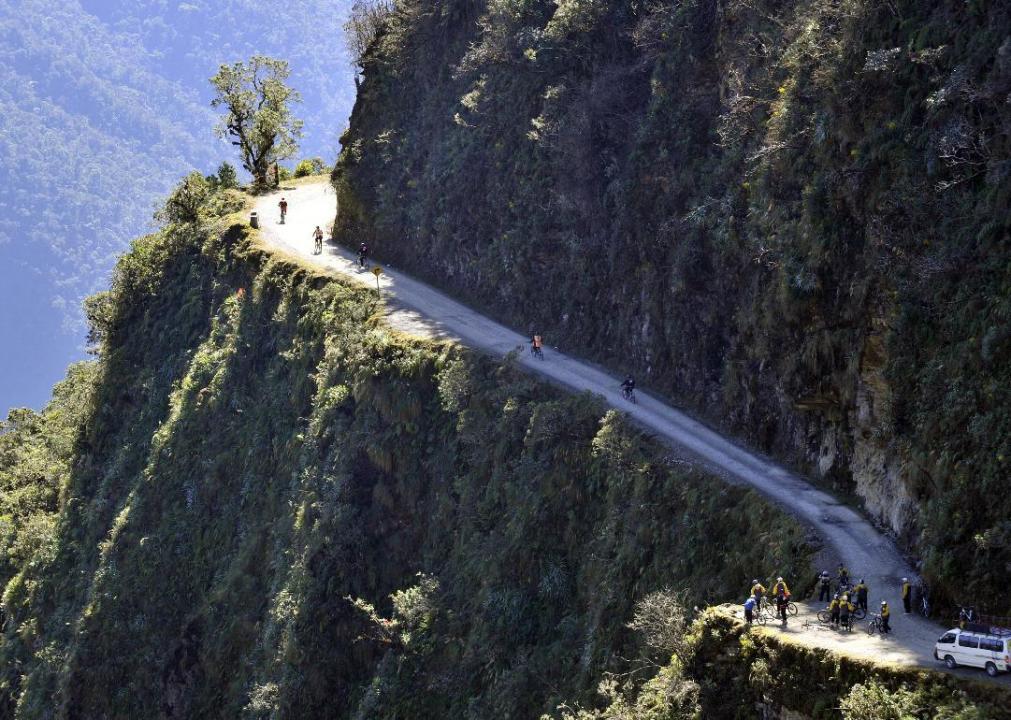 Mountain Biking "Death Road" Near La Paz, Bolivia
Known as "Death Road," the North Yungas Road in Bolivia is considered by many people to be the most dangerous road in the world. The menacing name draws hordes of daredevils every year who want to cycle down its winding path. The 43-mile switchback, which is surrounded by lush Andean cloud forests, has sharp turns with no safety barriers and a 1,600-foot drop to one side.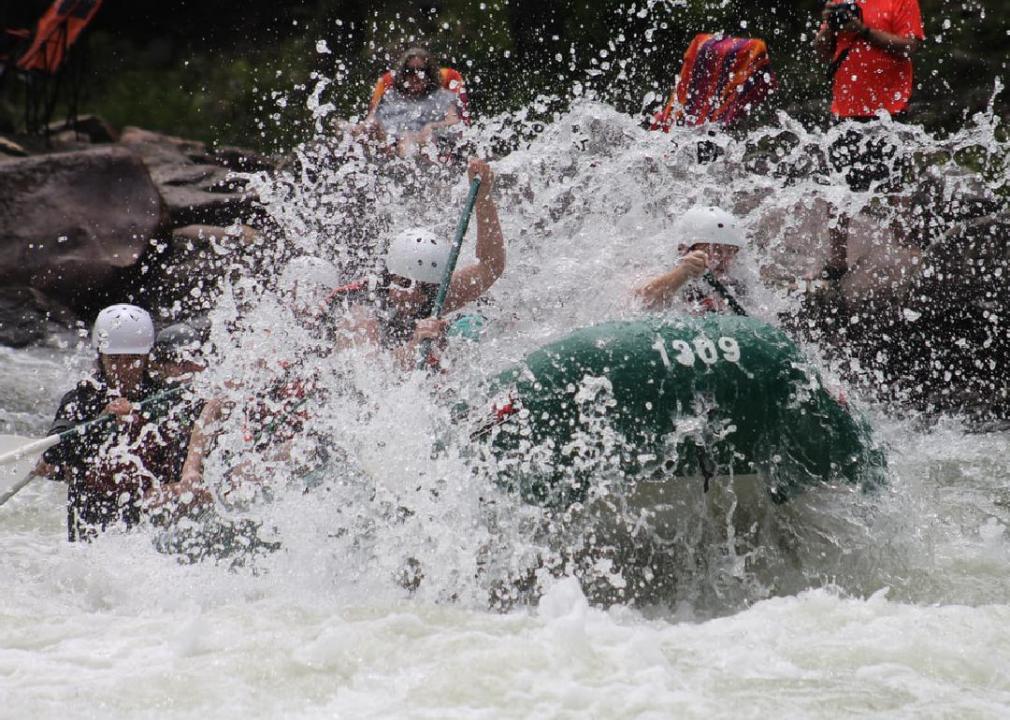 Whitewater Rafting the Remote Klinaklini River, Canada
Rafting Class V whitewater rapids is an adventure in itself. However, rafting the Klinaklini River in Canada offers the added excitement of a remote wilderness trek to access it. The stretch of water—which includes rapids with names like "Little Drop of Horrors"—requires a helicopter-assisted hike through vast snowfields across Mount Waddington, British Columbia's highest peak. Once there, travelers descend the river through steep canyons full of grizzly bears, bald eagles, and other wildlife.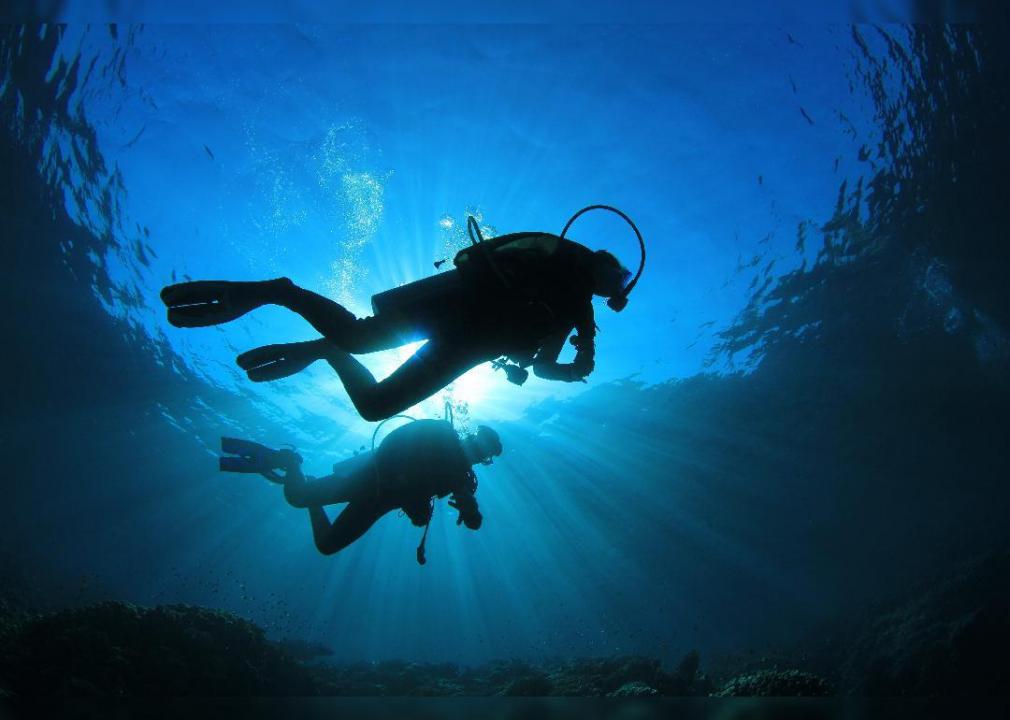 Blackwater Scuba-Diving in Kona, Hawaii
If regular scuba diving isn't enough to get the heart pumping, doing it at night while tied to the bottom of a boat, suspended in pitch-black water surely will. Even as far as night dives go, the excursion into the 5,000-foot-deep channel, which involves an underwater parachute, is exceptionally extreme. During the dives, people will get the chance to see a variety of pelagic marine life and sea creatures. Onshore, people can also take part in adventures like helicopter volcano tours or summiting Mauna Kea, the world's tallest mountain as measured from the seafloor.
You May Also Like: 11 Hidden Gems in Oahu for Your Dream Hawaii Vacation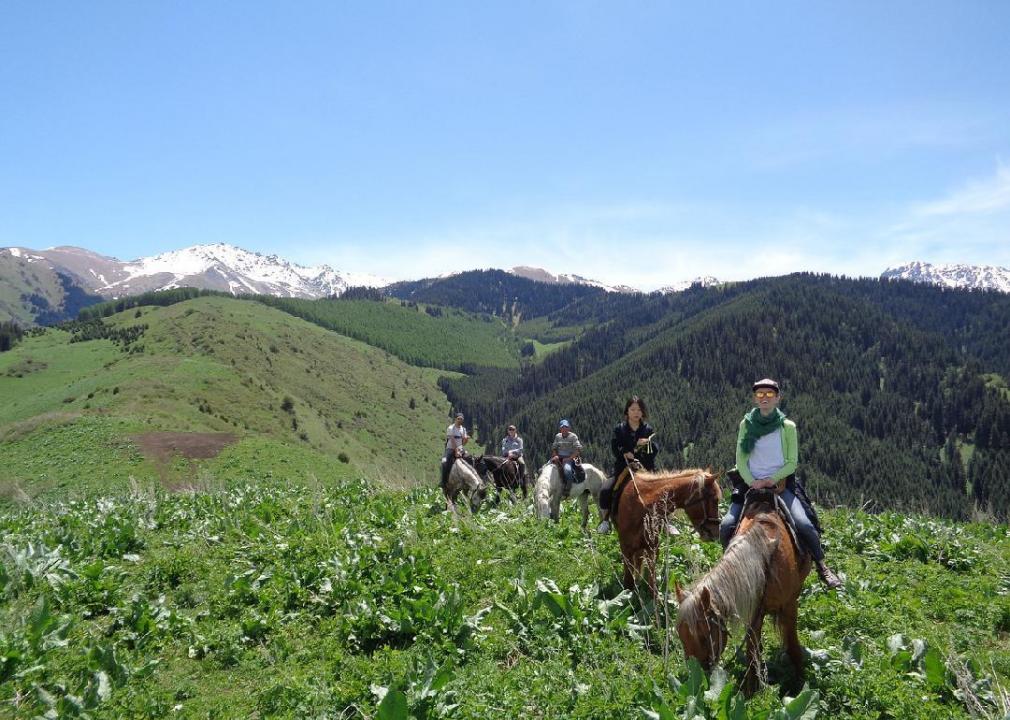 Horse Trekking the Mountains of Heaven, Kyrgyzstan
Deep in the mountains of Kyrgyzstan sits a vast expanse of virtually untouched wilderness full of sweeping plains and rocky outcroppings. In this overwhelming landscape, adventurous explorers can trek along a genuine Silk Road trail by horseback, traveling from Tash Rabat to Lake Son Kul. Along the way, guided trips offer wild camping under the stars combined with experiences in primitive yurts and remote homestays.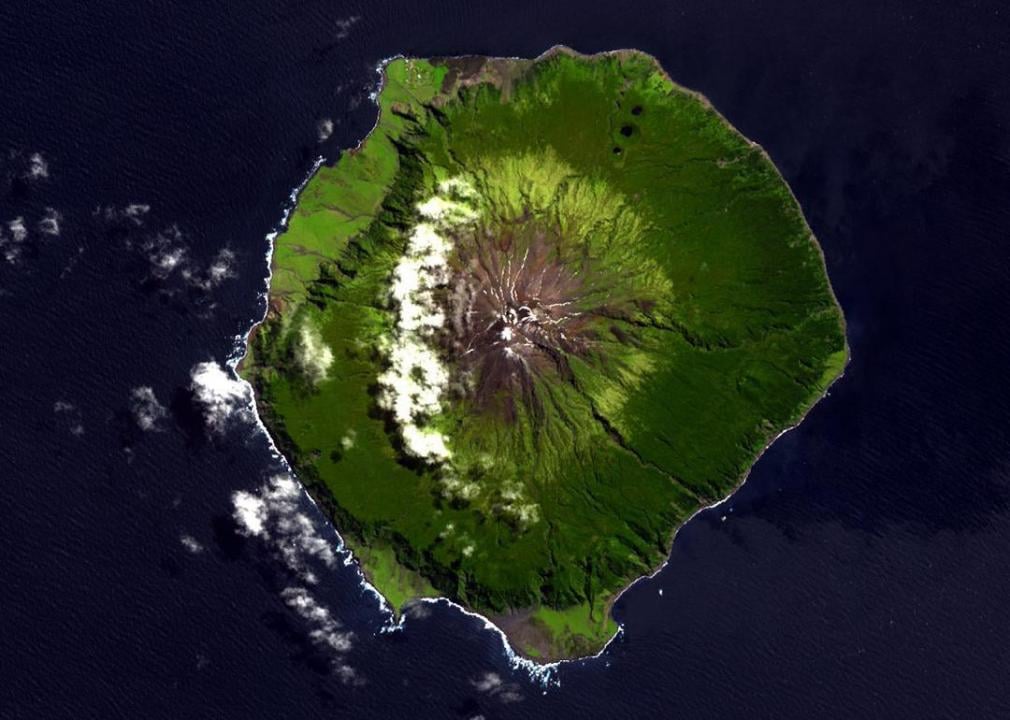 Visiting the World's Most Remote Island of Tristan da Cunha, South Africa
Tristan da Cunha, which sits in the south Atlantic 1,750 miles west of Cape Town, South Africa, is hailed by many as the world's most remote inhabited island. Travelers can only get there via a six-day ship journey from South Africa, which only departs every seven-to-10 days—provisionally—and sometimes it doesn't end up making a landing. There are no restaurants or hotels, and only 269 people live there. Still, tourists regularly venture to the island via cruise ships to explore the remote community.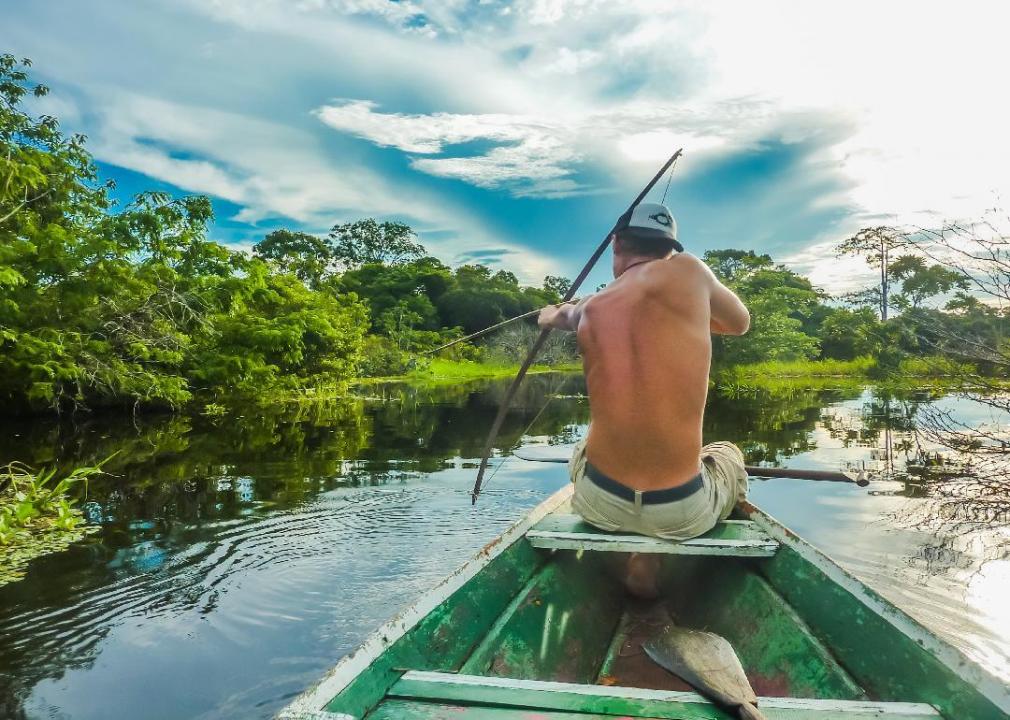 Survival Trekking in the Amazon Jungle, Brazil
For those who've ever wondered if they have what it takes to survive in the wilderness, the remote Amazon jungle is a great place to find out. Just outside Manaus, Brazil, the Rio Negro merges with the Amazon River at the "Meeting of Waters" where the surrounding areas offer numerous survival trekking tours that take travelers deep into the jungle to learn how to live in extreme conditions. Some trips are led by ex-military jungle commandos and include things like making traps, spear-fishing for piranhas, or using bows and arrows.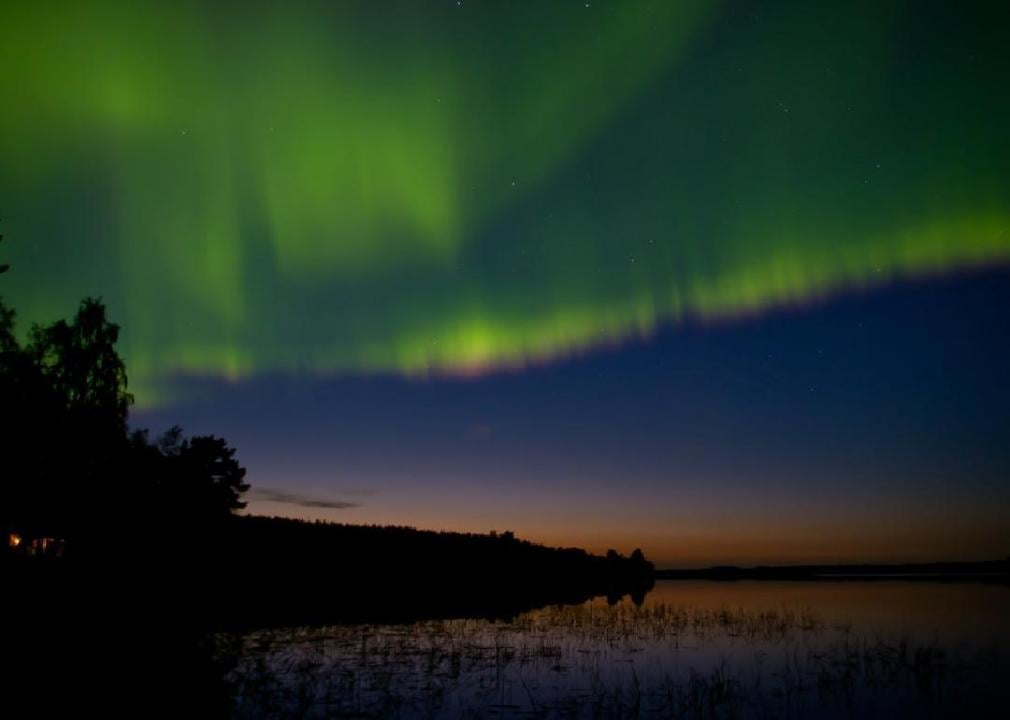 Viewing the Northern Lights in Lapland, Sweden
Lapland is Sweden's remote, northernmost province which experiences extreme natural phenomena such as midnight suns and polar nights, the latter of which can last over 24 hours. Several arctic adventures await tourists, including fly-fishing, hiking, dog sledding, and staying in "ice hotels." Still, the most memorable experience is perhaps the viewing of the northern lights, which fill the sky with mesmerizing green streaks and bright neon flashes.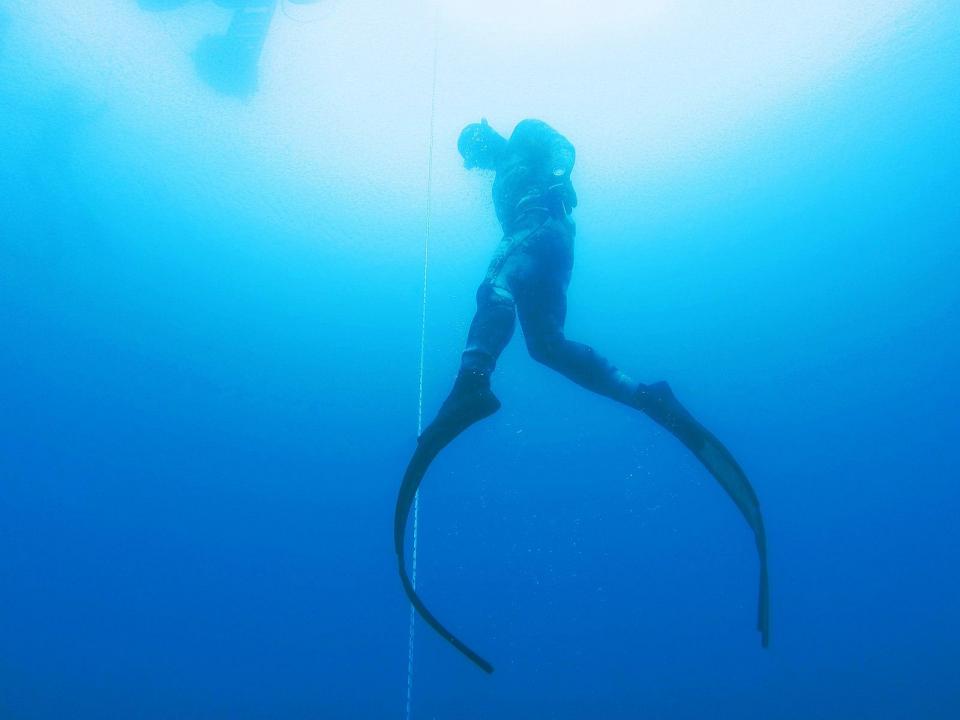 Free-Diving in Riviera Maya, Mexico
The world-famous cenotes of Mexico offer beautiful, adventurous diving and snorkeling opportunities that can be made more extreme by adding the element of free-diving. The warm waters in the region, which boasts whale sharks, sailfish, manta rays, and stunning coral reefs, offer some of the world's best free-diving—and there are several schools that will teach beginner divers. Meanwhile, Playa del Carmen provides a vibrant home base with plenty of creature comforts to counterbalance the adrenaline.
You May Also Like: 10 BEST All Inclusive Resorts in Mexico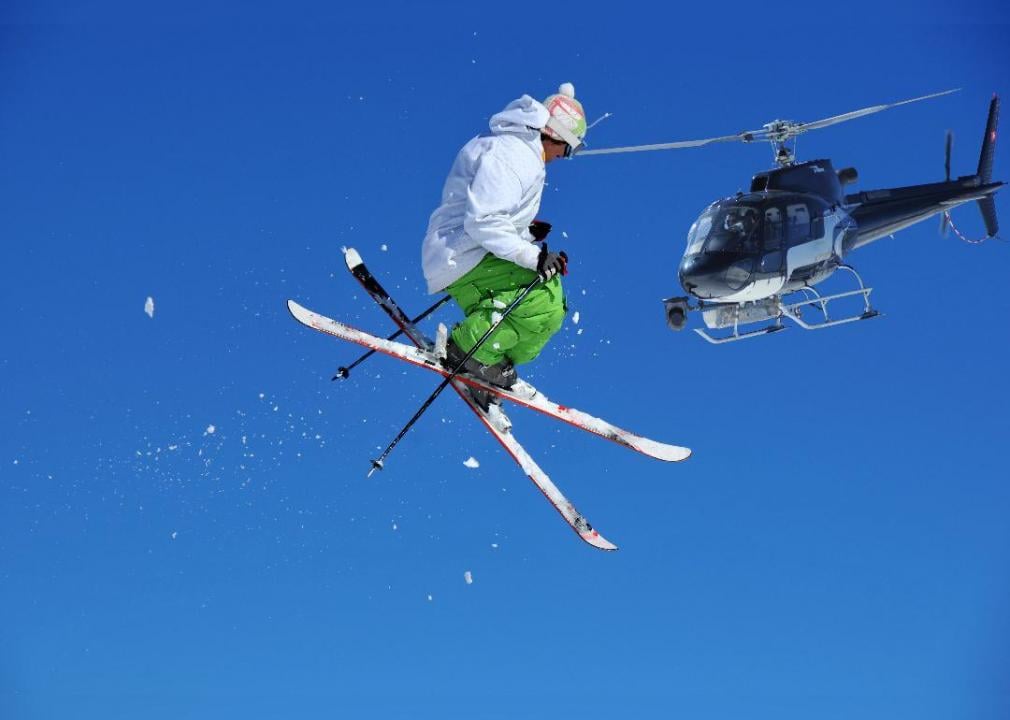 Heli-Skiing in Himachal Pradesh, India
Alaska and British Columbia get all the attention for being premier heli-skiing destinations but why not take the adventure one step further and hop over to the Himalayas where there are opportunities to combine world-class powder chutes with an excursion to India? While the region may not be associated with snow and cold weather, the Himachal Pradesh State near the Tibetan border showcases 20,000-foot peaks and some of the best heli-skiing on Earth.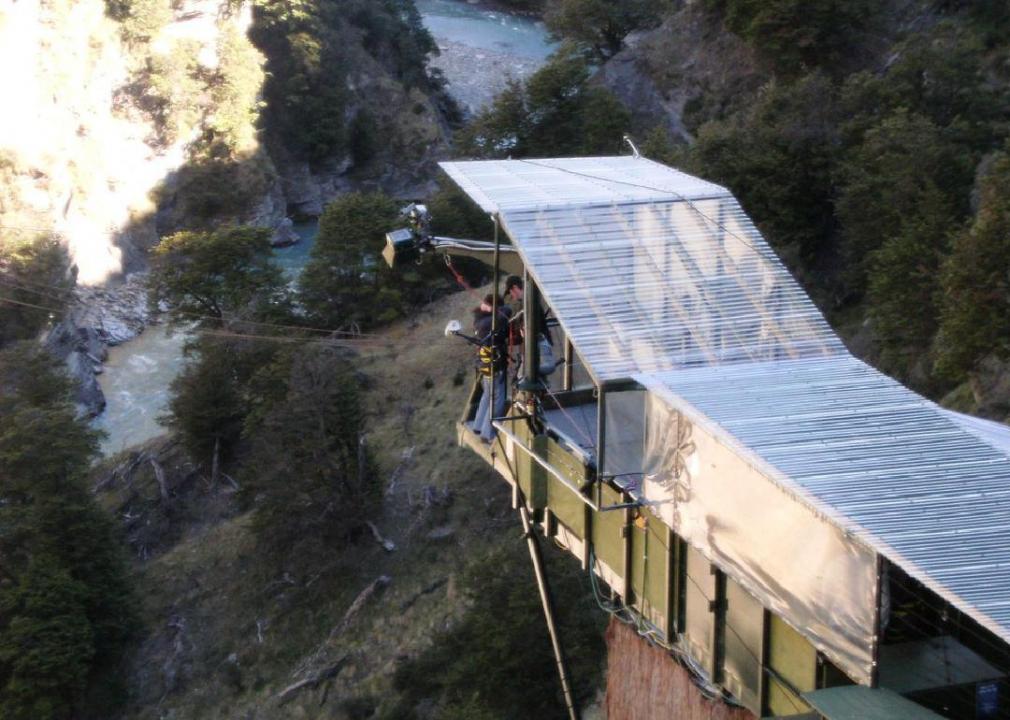 Canyon Swinging in Queenstown, New Zealand
New Zealand is full of extreme adventures such as bungee-jumping, skydiving, canyoning, heli-skiing, whitewater rafting, and others. But none of them compare to the extreme canyon swing in Queenstown, a terrifying and impressive contraption that lets visitors climb into a pod suspended over the Nevis Valley and drop off the side, swinging out in a giant, 984-foot arc across the canyon.
Watching the Ring of Fire Solar Eclipse, Antarctica
Antarctica is about as extreme as a location can get and viewing the solar eclipse from the bow of one of its cruise ships is truly a once-in-a-lifetime experience. The voyages take place every 18 months as cruise ships align themselves in the path of the solar eclipse so passengers can view the giant "Ring of Fire" in the sky. The trips, which cross the Drake Passage from Tierra del Fuego, also offer views of penguins, humpback whales, and massive icebergs.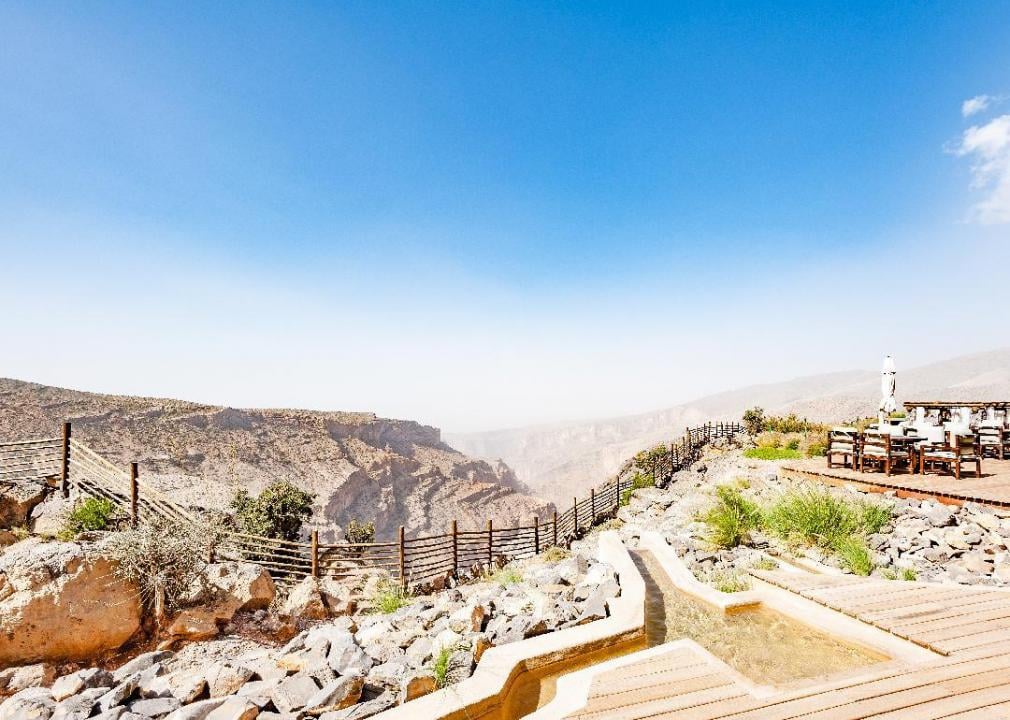 Ascending the Via Ferrata in Jabal al Akhdar, Oman
Originating in the Dolomites in the early 20th century, a via ferrata ("iron road" in Italian) is a network of metal rails, rungs, planks, ladders, and suspension bridges that forge a path up a steep mountain. In the Al Hajar Mountains of Oman, an impressive via ferrata winds its way up Jabal al Akhdar, a limestone rock formation that now hosts the highest climbing route in the Middle East. What's especially unique is that the path sits inside the Alila Jabal Akhdar luxury resort so tourists can experience the extreme ascent and then retreat to creature comforts.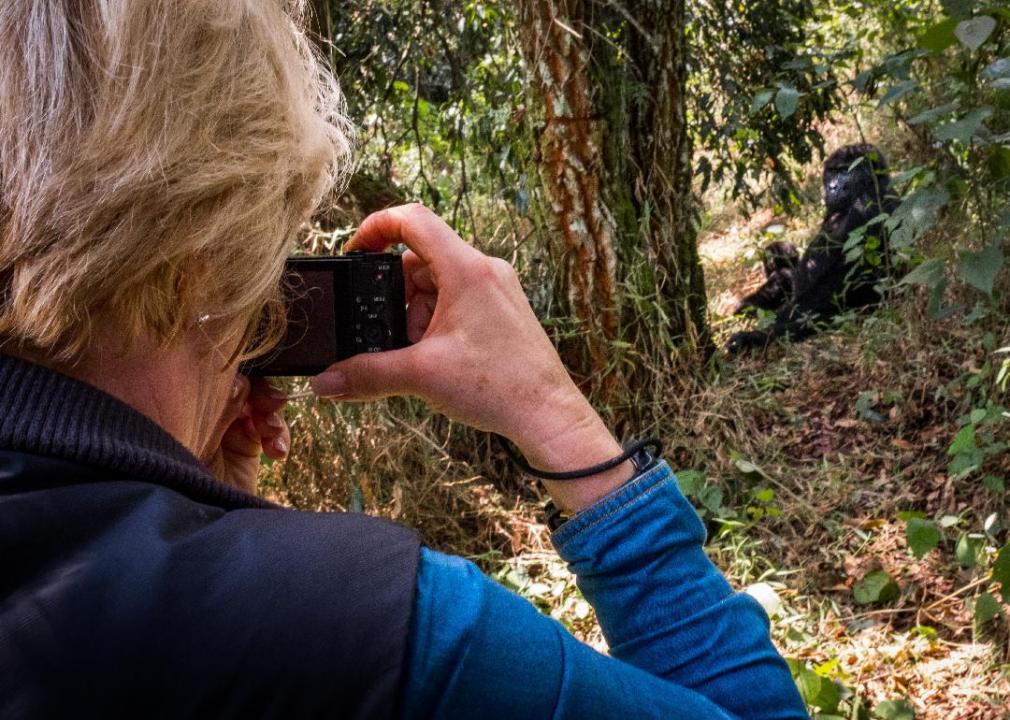 Trekking with Gorillas in Bwindi Impenetrable National Park, Uganda
Deep in the jungle in southwestern Uganda, Bwindi Impenetrable National Park lives up to its name. The thick, muddy forest is covered in dense foliage travelers have to bushwhack through to reach this group of remote gorillas. Once there, however, the experience of walking alongside these massive, mystical primates, which have been habituated to humans, is worth the effort. Just keep in mind that to take part, visitors will need to apply for a gorilla permit ($600 to $1500) three-to-four months in advance, or go with a tour company that can take care of that piece for customers.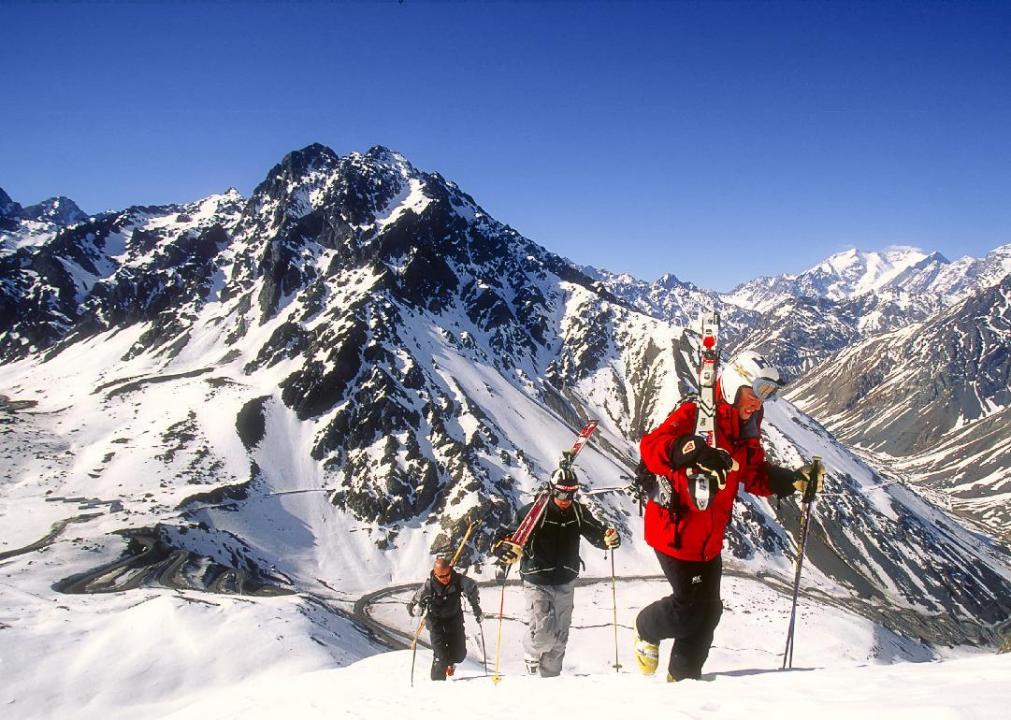 Backcountry Skiing the Super C Couloir, Chile
Accessing the Super C Couloir in Portillo, Chile takes some effort—not to mention expert-level skiing prowess—but those with the skill set and mental fortitude can experience one of the world's most exhilarating backcountry ski runs. To get there, visitors must start hiking at sunrise from the Portillo Ski Resort, boot-packing out-of-bounds up the vertical Roca Jack couloir and traversing a harrowing chute to get to Ojos de Agua where they can see Aconcagua, the world's largest mountain outside the Himalayas. Once at the couloir, visitors will drop into a 45-degree pitch with steep rock walls and 5,000 feet of vertical descent.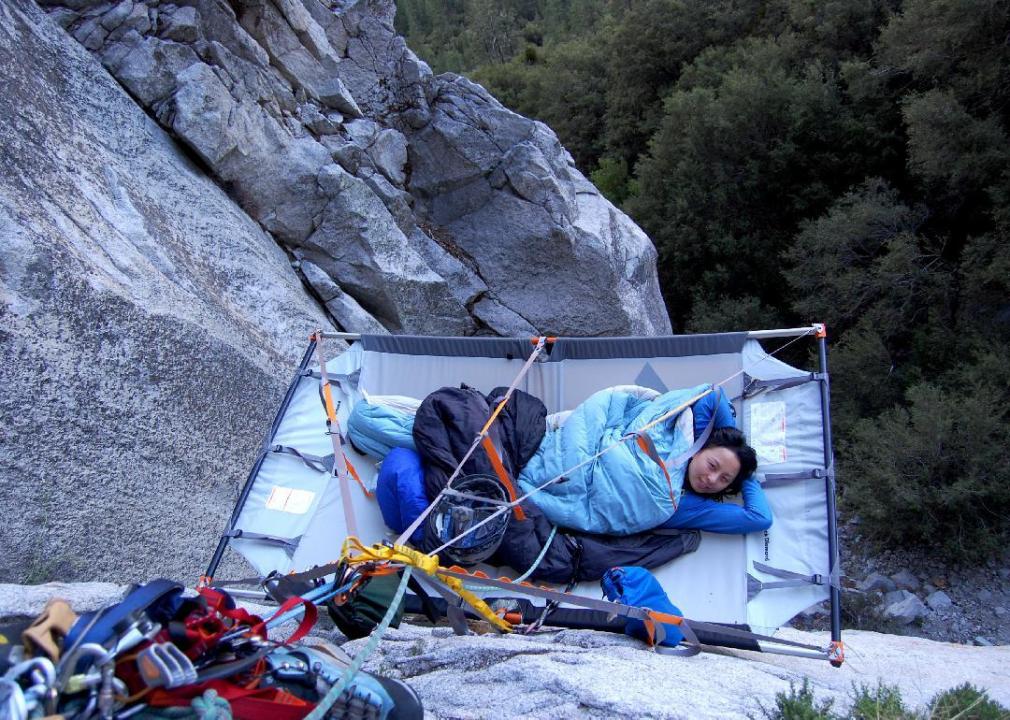 Sleeping on a Sheer Cliff side in Estes Park, Colorado
Just outside Estes Park, Colo. near Rocky Mountain National Park, brave souls can venture onto the face of a giant cliff using ropes and rappelling equipment to a spot where they can sleep overnight on a tiny ledge. The extreme cliff camp-out, which takes place about 300 feet in the air, involves hiking and climbing (though people need not be rock climbers to take part), along with a steak dinner, wine, and the likely company of swooping peregrine falcons.
Swimming with Humpback Whales near Barra Beach, Mozambique
Off the shores of Mozambique near Inhambane and Barra Beach, humpback whales follow a popular migration path every year as they make their way north from Antarctica to Tanzania. Here, cruise ships and day boats give divers, swimmers, and other tourists the opportunity to swim with the giant mammals as they travel to warmer water. As Dylan Kotze wrote of his experience for Getaway: "I turned to look for the boat when a 14-meter, 40-tonne giant blew out an enormous poof of air… My heart raced as a family of three humpbacks—including a comparatively small newborn calf—circled inquisitively around and beneath us."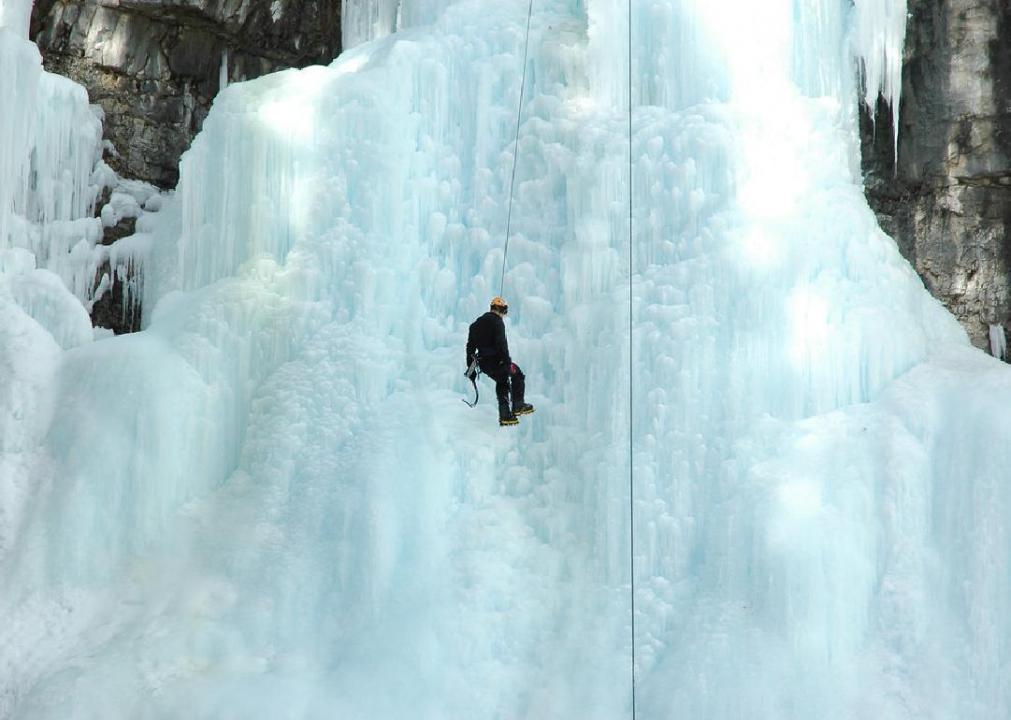 Waterfall Ice Climbing in Banff National Park, Canada
Banff National Park is an adventure-seekers' dream destination to begin with, and ice climbing on a frozen waterfall only ups the ante. The beautiful park, in the Canadian Rockies, is home to a good deal of ice climbing spots. Guided tours are available, and many will take both beginners and experts on the adrenaline-pumping excursions.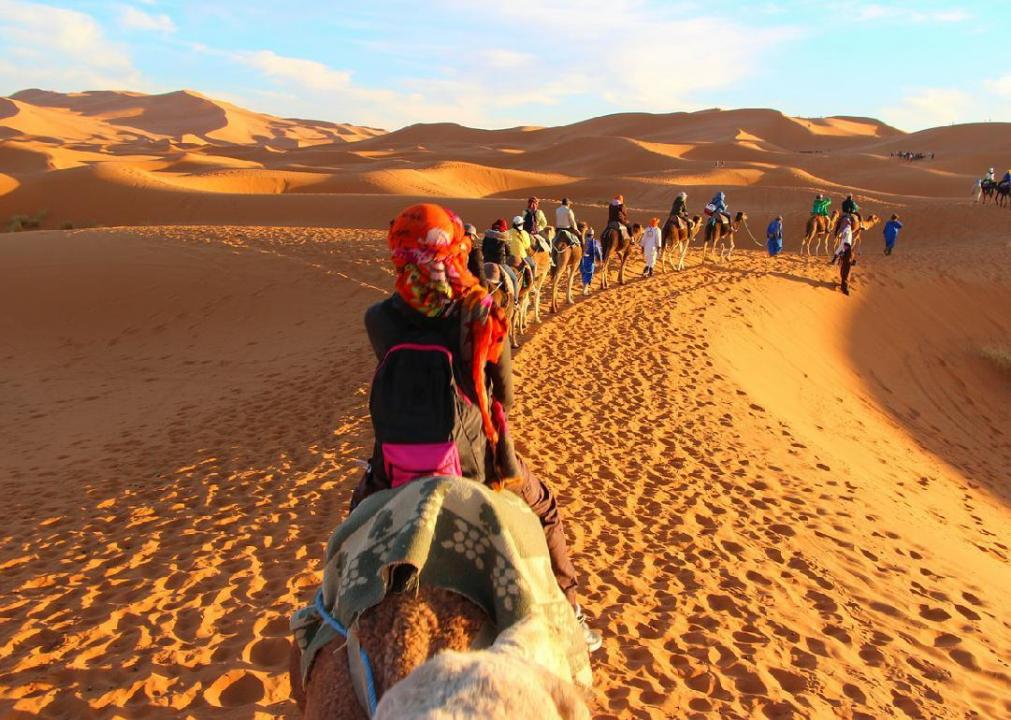 Desert Trekking Through the Sahara, Morocco
It doesn't get much more extreme than the Sahara. In southern Morocco, the towns of Marrakech and Agadir offer jumping-off points for nomadic treks into the open desert. Tourists can watch pristine sunrises, take sand baths, and visit the famed Merzouga dunes. Excursions are available by both foot and camelback (though if one chooses the latter, it may be helpful to do some research on how to ethically ride a camel in Morocco).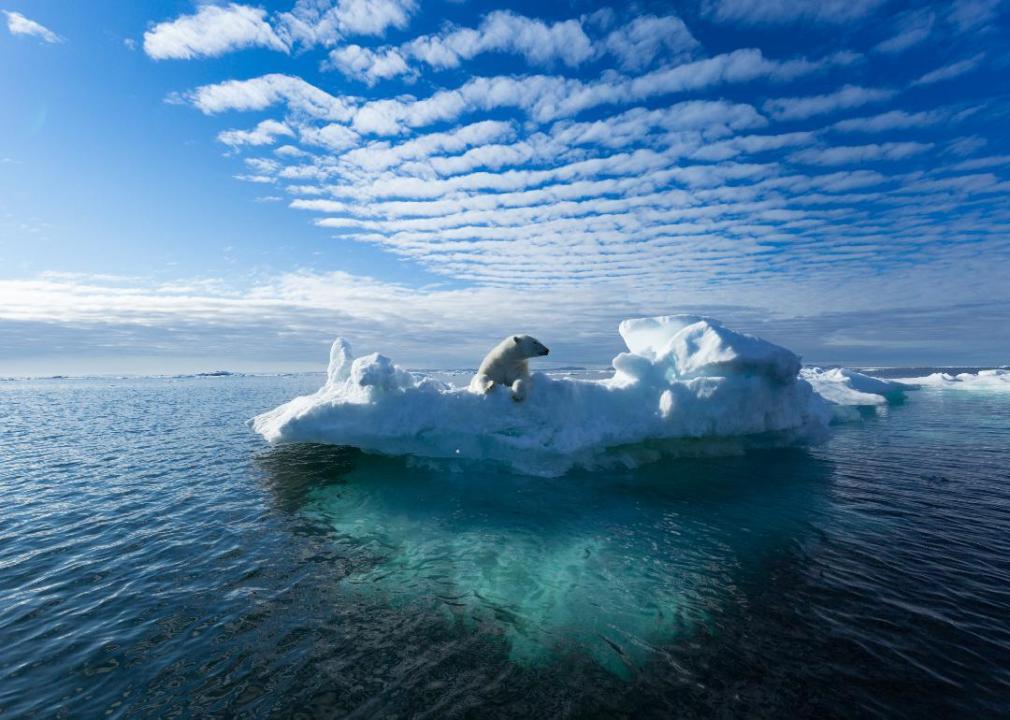 Spotting Polar Bears in Svalbard, Norway
Between May and September, visitors to the Svalbard archipelago can often catch glimpses of polar bears in the wild as they make their way along the drifting sea ice. During this part of the year, the ice melts, and the terrestrial carnivores hunt for seals around the remote arctic islands, which lie between Norway and the North Pole. Tourists can see the bears via cruise ships that offer guided tours in the area.
This article was originally produced by Stacker and was syndicated by The Impulse Traveler.